Rev. Charles Wimbish

, Assistant Pastor
Rev. Charles G. Wimbish, Sr.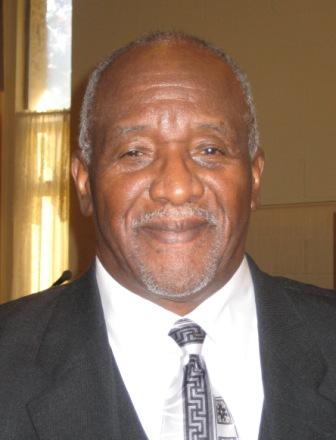 Rev. Charles was licensed to the Gospel Ministry in February 1980, under the leadership of Pastor Carey E. Pointer, Jr. at Mt. Joy Baptist Church in Washington, DC. He graduated from the Washington Baptist Seminary in June 1984 and was formally ordained in August 1985. Rev. Charles was the Assistant Pastor of Mt. Joy Baptist Church form 1985-1989.
Rev. Charles is and has always been the Pastor's right hand man. He is a faithful, dedicated and dependable servant of God. Through the years, he has been there not only for the Pastor but also for the church. Whether it was helping the Pastor, tending to the building or out in the yard landscaping, Rev. Charles was there. He shares ministry responsibilities of counseling, preaching and teaching. Rev. Charles also serves as the Chairman of the Trustee Ministry, which he has done from the beginning of the church establishment.
God has blessed Rev. Charles with a unique gift to oversee the Young Adult Sunday School class as well as our Tuesday night Prayer Service.