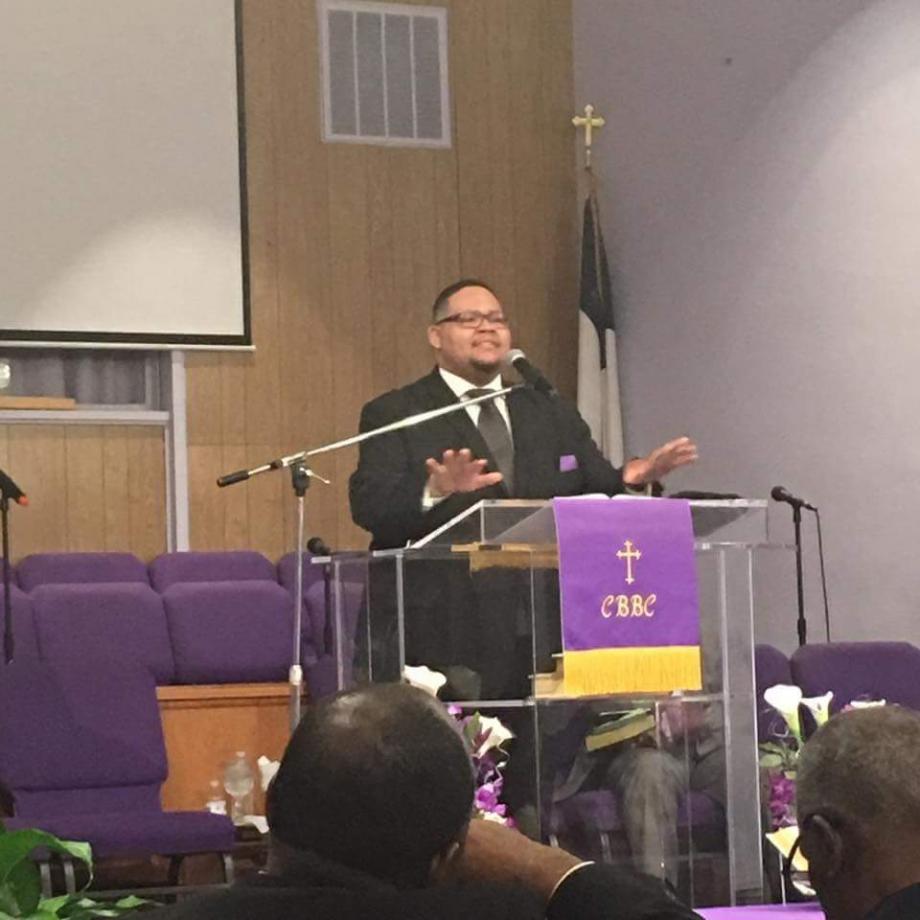 Angelo Sullivan was born and raised in the District of Columbia to Sineta Scott Robertson and Earl Sullivan. Minister Sullivan was educated in the DC Public School system where he served as a musician in both the marching band and gospel choir.
Minister Sullivan was introduced to Christ, at the early age of seven, and was baptized by Rev. William Boykin at New Life Missionary Baptist Church. His family later joined in Christian fellowship at the Community Bible Baptist Church under the leadership of the Reverend Dr. Clevester O. Wimbish.
His love for music was the first stage in his ministry. He began playing for numerous churches, gospel groups and solo artists. In May of 2006, Minister Sullivan became the Minister of Music at the Pleasant Grove Baptist Church of Washington, DC under the leadership of Pastor Abner Carrie.
While serving as Minister of Music, Minister Sullivan accepted his call to preach in December of 2010. On July 24
th
, 2011, Minister Sullivan was licensed to preach under the leadership of Senior Pastor Lloyd F. Petty, Jr.
Minister Sullivan served in numerous roles, including assistant to the Pastor, leader of the Helping Hands Ministry, Outreach Ministry Pastor and the young adult bible study teacher.
In 2012, the Lord called Minister Sullivan to return to his home church, the Community Bible Baptist Church, under the leadership of Reverend Dr. Clevester O. Wimbish. Minister Sullivan serves in whatever capacity needed for the kingdom. Minister Sullivan is currently enrolled at the Slidell Baptist Seminary, where he has earned his Associate's Degree in Religious Studies and is continuing his education by pursuing his Bachelor's Degree in Theology.